Become a sponsor for 2023
Connect with this Billion Dollar opportunity in our network!
Sponsorship provides great exposure and a networking platform with opportunities to showcase your product.
Advantages of becoming a sponsor:
✓ logo will be incorporated into the Golden Bean banner design
✓ logo on event promo materials
✓ logo on award certificates
✓ logo displayed on workshop and award stages
✓ distribute a product catalog in delegate promo bag

✓ a list of all coffee roasting businesses that have entered or attended the Golden Bean event
✓ article on Cafe Culture Digital.
✓ logo and bio on the Golden Bean website
✓ logo and description on Golden Bean social media
✓ VIP tickets for each event, which includes all education, social events and awards dinner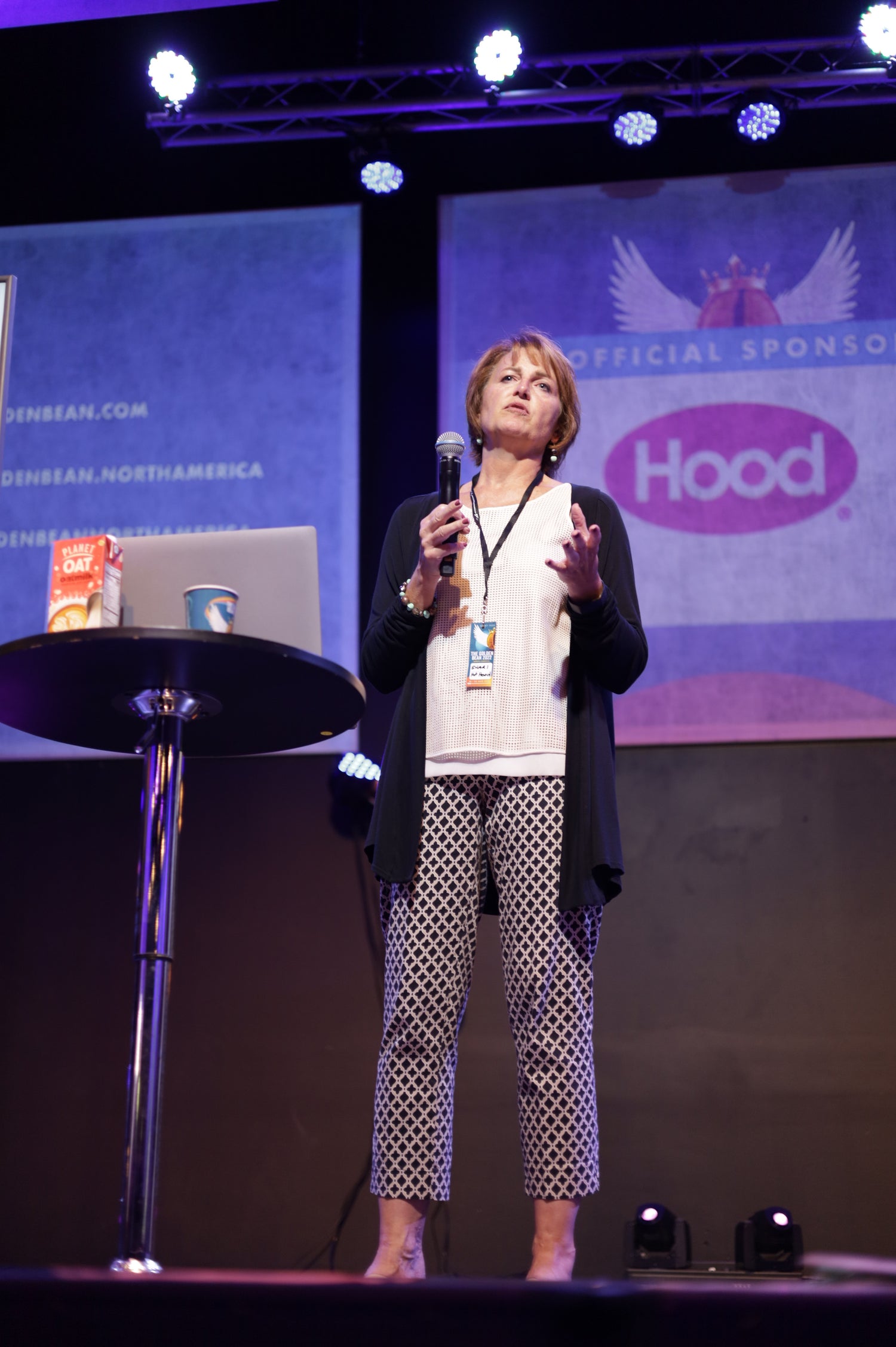 Partner with us in 2023
Golden Bean started in 2004 in Australia and has since expanded world-wide. In 2023 we are celebrating 10 years in North America.
As the World's Largest Coffee Roasting Competition, we stand for raising the bar of coffee across the globe.
Partner with us on this mission as we seek to reach the small-town coffee roaster, to the large franchise coffee roasters, connecting the coffee community in one room.
Come network, innovate, inspire and educate the future of coffee.
Alchemy

Everyone at Alchemy shares an obsession with flavour, and loves nothing more than making our customers swoon with pleasure at the taste of our cordials and syrups.

Visit website

Reg Barber Tampers

Reg Barber invented the modern tamper in 1995 when he created the first two-piece design with interchangeable handles and bases. An accomplished woodworker, Reg makes our Golden Bean trophies.

Visit website

EVERSYS

This year's Super Automatic sponsor is EVERSYS.

"Our mission at Eversys is to create 'true espresso with a touch'. We do this through the optimisation of technology and blend it with traditional barista customs. We believe that Espresso is the true essence of the bean, and our mission is to reveal it, drink after drink."

Visit website

Planet Oat Oatmilk

Planet Oat Oatmilk is a creamy, delicious drink everyone can enjoy. Our Oatmilk is free from dairy, gluten, soy and peanuts.

Visit website

HotCup Factory

If you're searching for coffee cups in bulk, look no further! Here at Hot Cup Factory, we offer a wide array of styles, strengths, and designs. We have everything you'll need for your coffee shop, restaurant, or break room. To go coffee cups, lids, stirrers, and cup sleeves. Along with our stock products, we offer customization on drink cups, soup containers, hot cup sleeves, and much more! Look no further for all your coffee shop needs.

Visit website

Third Wave Water

Life is Too Short to Ruin Your Coffee with Bad Water.

Selecting the right Third Wave Water mineral profile is the key to making sure your coffee will taste as good as it can. There are currently four different water profiles for specific uses ranging from everyday coffees to more complicated uses like coffee cupping at coffee labs or farms and even cold brew. 

Let's explore each water profile's common uses as well as a few uncommon scenarios to help you find what water profile is best for you.

Visit website

Roast Magazine

Pair text with an image to focus on your chosen product, collection, or blog post. Add details on availability, style, or even provide a review.

Rancilio

Pair text with an image to focus on your chosen product, collection, or blog post. Add details on availability, style, or even provide a review.

Visit website
Become a Green Bean Zone Sponsor in 2023!
Theta Ridge

We are dedicated to bringing you the finest quality green coffees from around the world!

Visit instagram

Bodhi Leaf

We're a small company out of beautiful Southern California. What we lack in size, we make up for in service. Our mission is to provide large and small roasters with exceptional coffees, economical prices, and excellent customer service.

Visit website

Cafe Imports

OUR MISSION:

To bring to the global market the highest-quality green coffees in the world by sourcing, developing, and innovating at origin while providing sustainable economic development for small-holder farmers with price premiums, traceability, and long-term partnerships.

To consistently exceed customers' expectations of the specialty-coffee buying experience with exemplary service.

To spread our passion for great coffee through education and example from the farm to the roaster, retailer, and ultimately to the cup.

Visit website